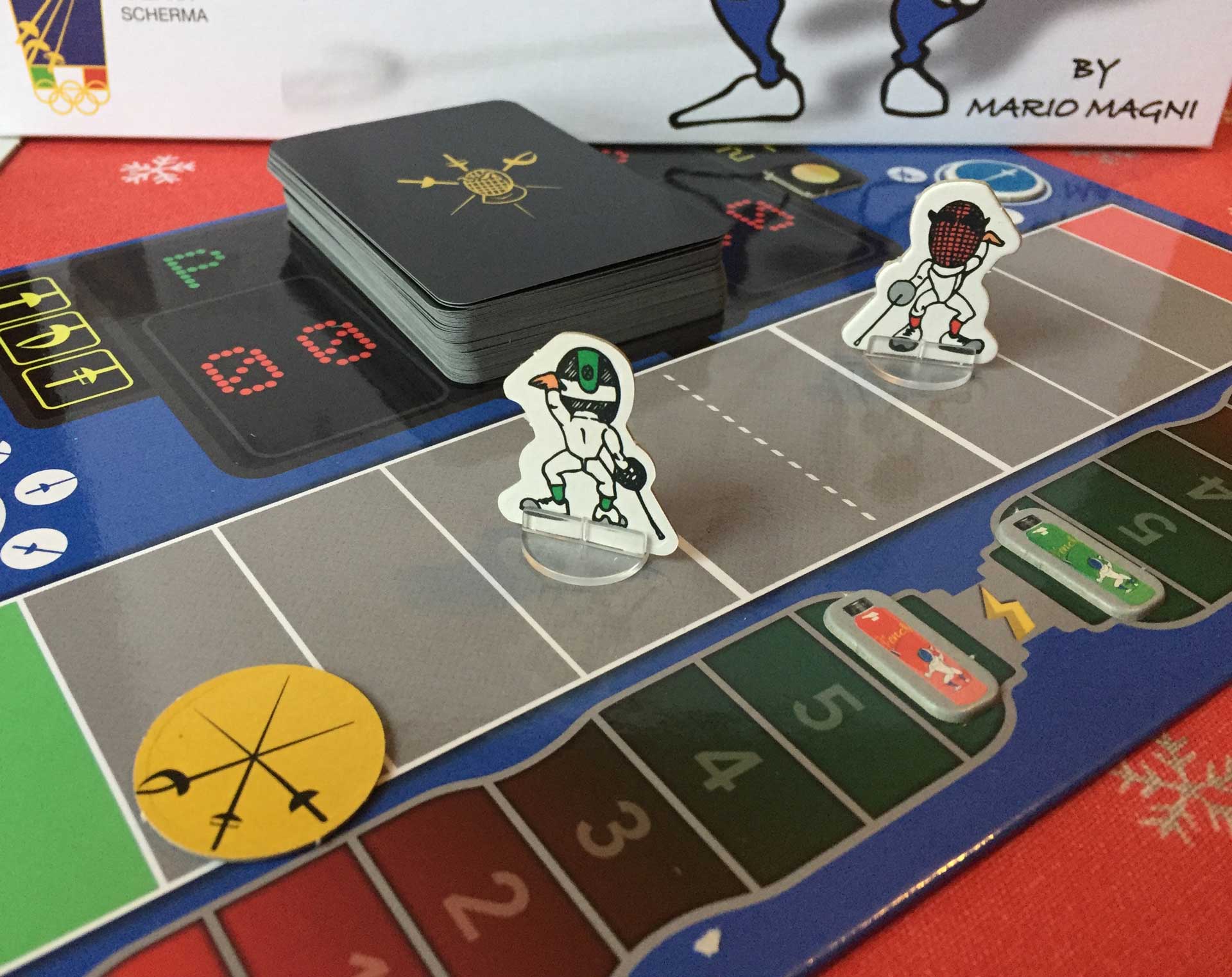 "Ready…Fence" is a two-player game that takes about 30 minutes to play. Players take up the roles of professional fencers engaged in a fencing match (known as a "bout" ) on the fencing strip. This booklet details the specific rules of the game and explains the rules and techniques of epèe fencing, as taught by Italian fencing masters. A Technical Manual detailing the fencing techniques found in the board game is included with the game materials.
The game can be played at three different levels:
Tutorial Mode – The introductory level allows players to become familiar with the game, introducing the cards, board, pieces, and fundamentals of how the game is played. In this mode only cards displaying the "T" symbol are used.
Basic Game Mode – This level is designed for previous players and novice fencers, and captures the essential aspects of fencing, allowing players to create basic strategies. In this mode only cards displaying the "B" symbol are used.
Advanced Game Mode – Suitable for expert players and/or experienced fencers, this level simulates epée fencing at its finest. All cards are used in this mode.
Ready…Fence
1 Game Board

2 Fencers

Stamina Indicator, 2 Weapon Position Circle, 1 Round Marker, 1 Iniziative Coin

56 cards and 16 Score Cards

1 Rulebook
IF YOU HAVE THE BASE BOX OF THE GAME AND WANT TO PLAY WITH YOUR FRIENDS ONLINE...
Send us a message and we will get back to you as soon as possible